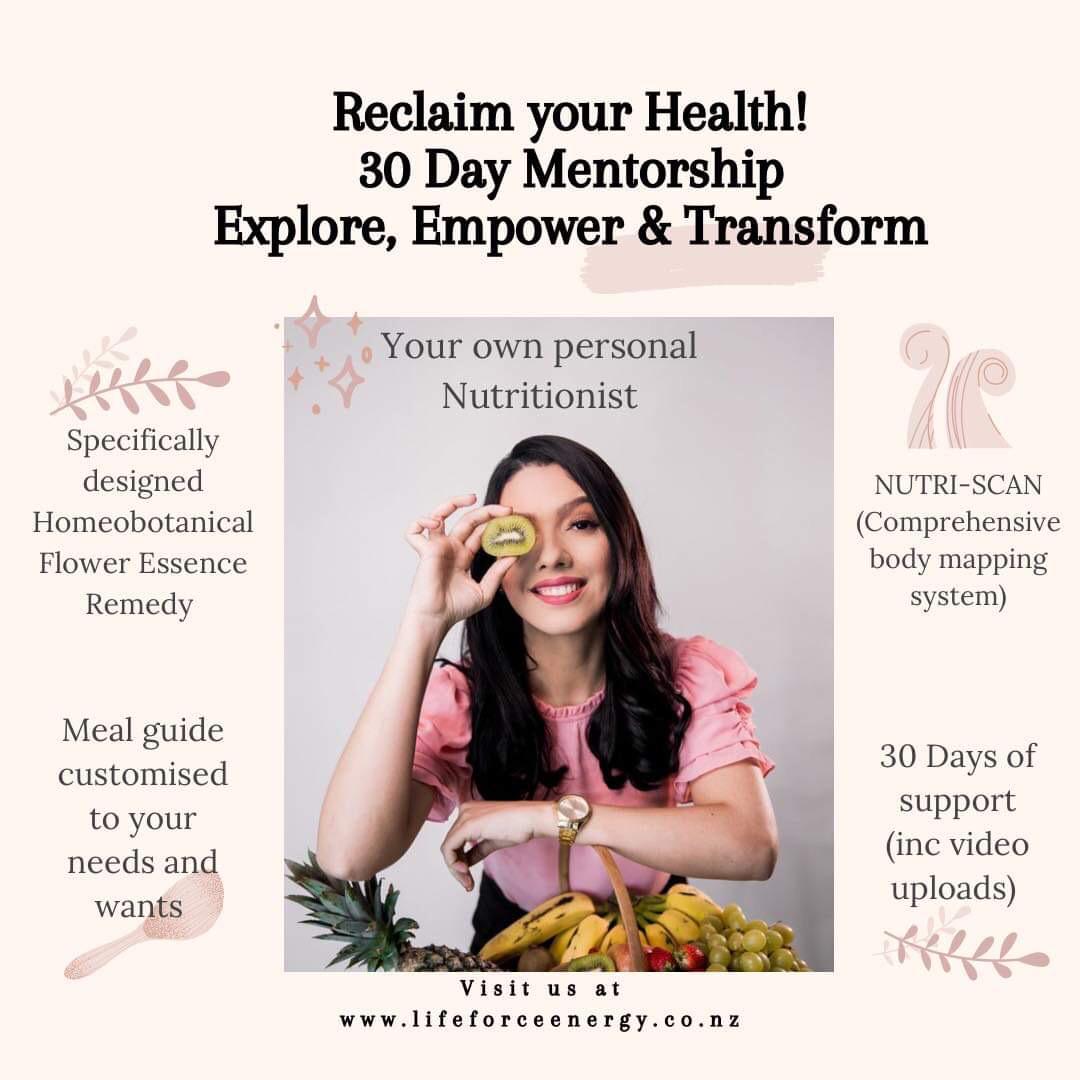 Imagine if you could feel complete and 'whole' emotionally, physically and mentally. That you could feel good, be happy and joyful. Imagine if all these beautiful things were within your grasp.
This Mentorship is about bringing you into the 'whole person' that you deserve to be, addressing the physical, mental and emotional realms that make you 'YOU'.
We begin this journey with Nutrition, knowing that we have been provided with the medicine we require from Papatūānuku our Great Earth Mother.
Via nutrition and lifestyle changes, these building blocks provide a long-lasting sustainable foundation, for you to maintain and keep a balanced lifestyle.
The symptoms you are feeling? These are messages from deep within your cells, signals that there is disharmony and miscommunication, a cry for help from your body that sometimes turns into a scream – leading to serious health concerns.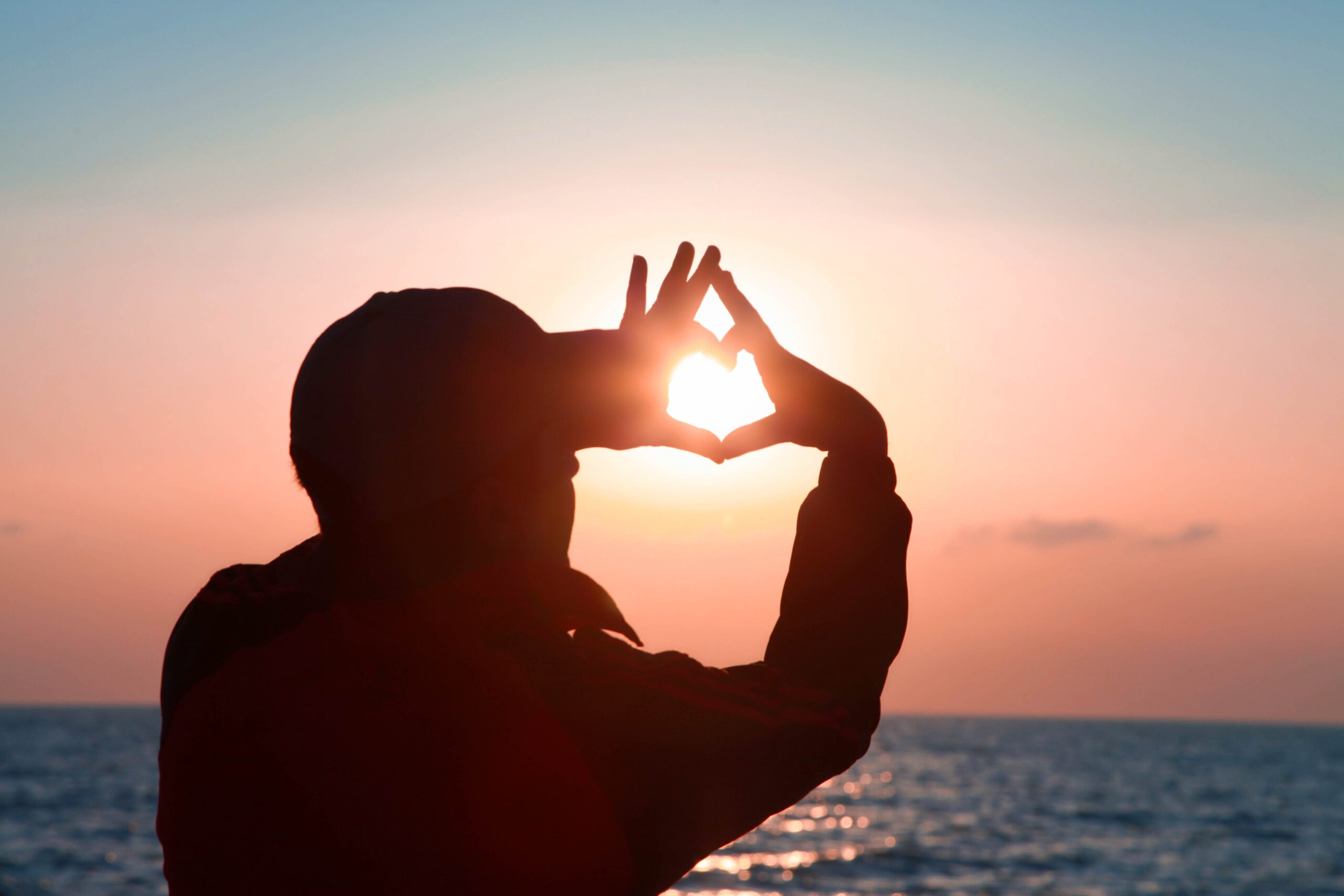 This Mentorship was created so that you can come on board knowing that we will listen to these messages, help to translate what they mean, catalyze the healing process, and walk alongside you each step of the way.
The body will forever strive to bring you back into balance, but hiccups life throws at us can make it very hard sometimes.
Please know there is always light at the end of the tunnel!
Our philosophy at LiFE Force Energy is about getting to the 'root cause' of your symptoms. We help to reignite that flame within you and reclaim your power.
This Mentorship is about educating, that when you focus energy into healing on a cellular level, that you can become stronger, more confident in the innate intricacy of your body's abilities, more radiant as you begin to shine from the inside out. Revitalized, reenergized, replenished.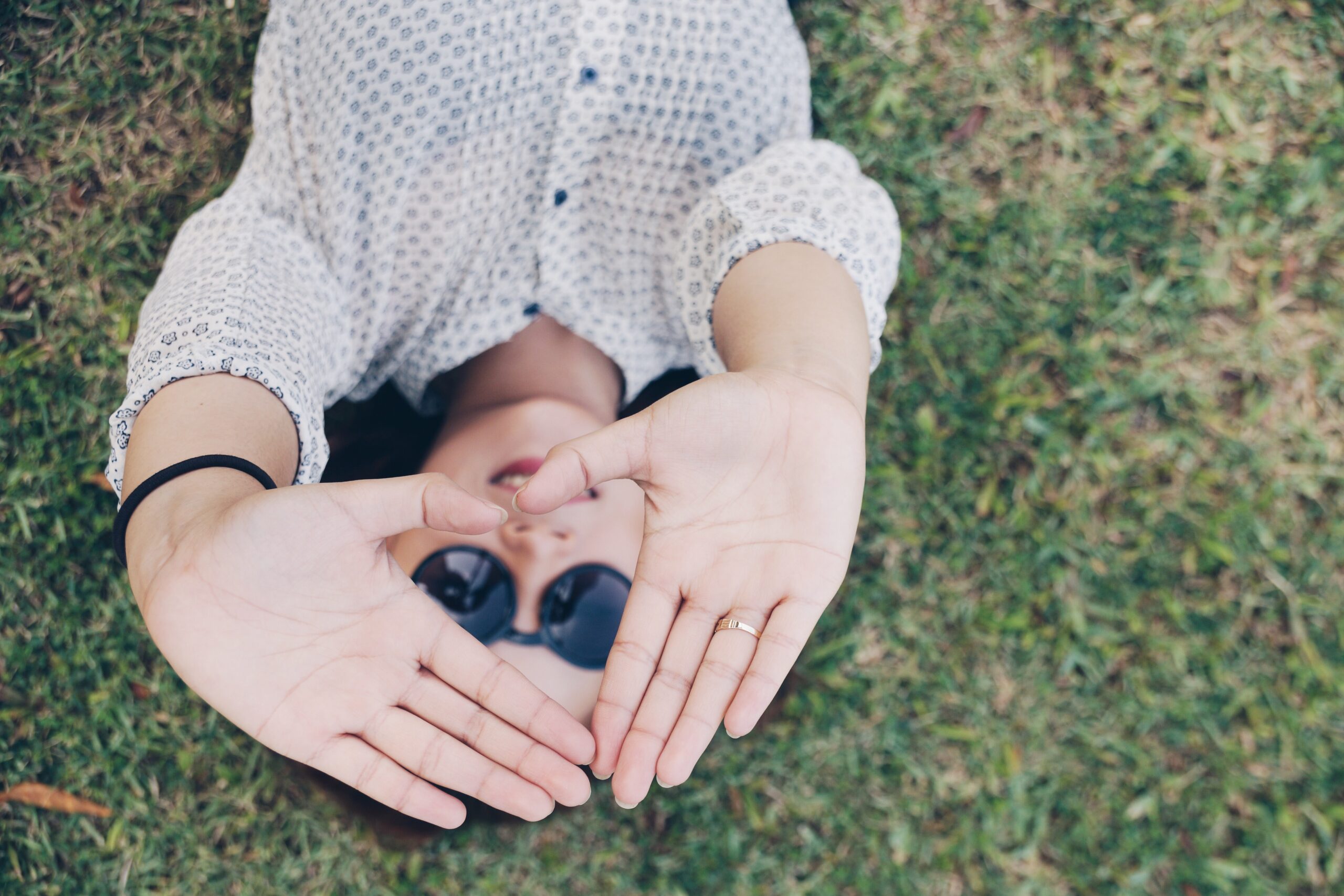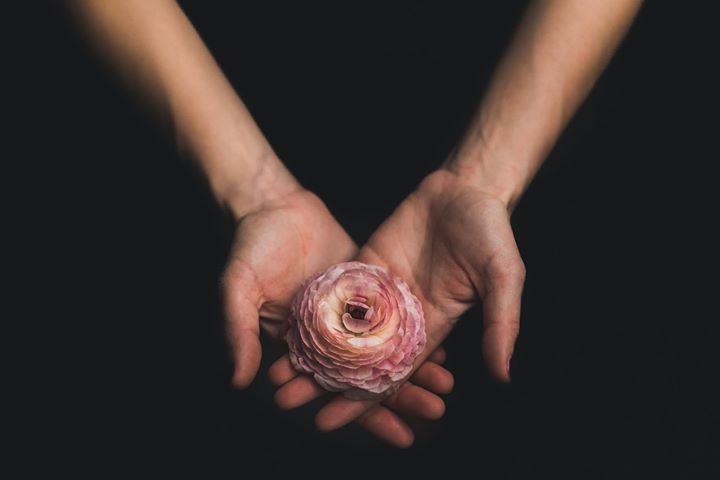 When clients walk through our doors, we see the transformations, the energy that rises, we see the self-worth and clarity.
We endeavor to walk beside you on this 30-day journey, knowing that you have professional expertise, a personalized Nutritionist, empathy, and an unwavering support that we know you can become the Healthiest version of you.
Now is the time to honour you, to put yourself first, to fill your own cup so that you may fill others. Explore, Empower and Transform – choose YOU!
I'm feeling fantastic!
"I especially liked the video responses, Kathleen would answer all my questions in detail, would go out of her way to research and find out more to help me. I really appreciated the time and effort she spent with me to find the results I was looking for. The video uploads were great for checking in and giving me a sense of having constant support! Thank you so much, I'm feeling fantastic after the Mentorship with you!"
renewed sense of purpose
"When I first presented to LiFE Force Energy it was fate. I noticed a brochure in the coffee shop and it peaked my curiosity. As fate would have it I was welcomed by Cindy and Kathleen, who are immensely talented and understanding of each clients individual needs and goals. Their diagnostic tools are par excellence. I was feeling off, I had some nagging concerns regarding my well-being that I was reluctant to address with conventional medicine. Myself being employed in that sector, I knew it's limitations. I was interested in a deeper truth. What the ETA-Scan and the 5D Emotional Scan, as well as the Homeobotanical remedy did for me was provide me with a renewed sense of purpose, and put in place other synchronicity's into my life that have enabled me to grow spiritually, and crystallize my identity as a healer myself. In short, I am eternally grateful for my time spent at LiFE Force Energy and would highly recommend without reservation"
Explore, Empower, Transform
"At my age everything starts to hurt, but recently I suffered from severe back pain, even after going to the doctors and receiving pain killers which didn't really help. I went to LiFE Force Energy where Kathleen did an ETA scan which showed I had a build-up of oxalates. I had never heard of this before but Kat and Cindy prepared a Homeobotanical/Flower Essence Remedy, I changed the food I was eating and after 2 1/2 weeks the pain in my back was gone. I feel better in myself and even other aches and pains have reduced. The combination of ETA scans, Remedies & Reiki have been so beneficial in healing my physical and emotional pain. Kat and Cindy's daily check-ins and healing words have been such a blessing. If you are looking to heal from the inside out you really need to have a talk to these wonderful ladies. They have changed my life for the better!